BANDAR SERI BEGAWAN, 21st March 2017 – The Attorney General, the Honorable Datin Seri Paduka Hajah Hayati binti POKSDSP Haji Mohd Salleh, received a courtesy call from Ambassador of the Indian High Commissioner, Her Excellency Mrs Nagma M Mallick at the Law Building today.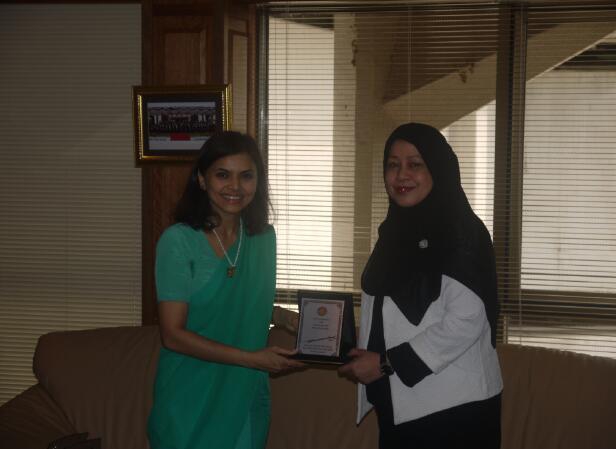 During the courtesy call, The Honorable Attorney General and Her Excellency Mrs Nagma M Mallick acknowledged the close cooperation between the 2 countries as well as the important role of women in the development of the country and exchanged views on various legal matters.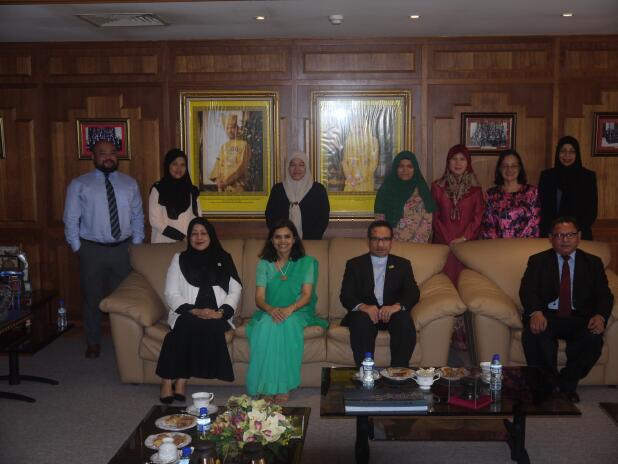 Also present during the courtesy call were the Honourable Solicitor General Yang Mulia Dato Paduka Haji Muhammad Juanda bin Haji A.Rasid , and senior officers of the Attorney General's Chambers.